Service Research
Evaluating the inclusivity of public transportation for the aging user.
Background: Kinchbus provides bus services for Loughborough, UK from downtown to the train center and other locations throughout the city. While attending Loughborough University Design School, I choose to evaluate how well the service supports the elderly.
Inclusively Designed Services
Impairments affect a large portion of people, some temporarily, others long term. The aging population has been steadily increasing in the UK. Because impairments occur at higher rates in older people, there is an inherent need for inclusively designed products and services to meet the needs of a wider range of this growing population.
Transportation is an essential service as it connects an individual to a social network and provides access to healthcare and other crucial services. Among the English aging population, buses are the most common form of public transportation.
All information in this case study is my own and doesn't necessarily reflect the views of Kinchbus.
The Objective
EVALUATE INCLUSIVITY
The aim for the project was to evaluate the inclusivity of the Kinchbus service, in Loughborough, UK, for the aging population. with focus on the areas of accessibility, usability and acceptability.
The areas of focus for the bus service evaluation were:
Accessibility
Usability
Acceptability
The Approach
RESEARCH AND DEFINE
The project began with a literature review of prior research on inclusive service, user capabilities, accessibility and usability.
Next the parameters of an inclusively designed bus service were defined, based on previous research describing the bus service elements. The service encompassed the following elements:
The user steps outside their home
Travels to the bus stop
Boards the bus
Travels on the bus to their intended stop
Alights the bus
Travels to their destination
User returns home

User Persona Development
A user persona of an aged individual was created to provide a set of needs in which to evaluate the bus service. As part of the process to design the persona, current literature of common conditions experienced in the aging population was researched. Interviews were then conducted with members in the user population who experienced some or all of the conditions. This led to further review of literature on aging and impairments to be completed.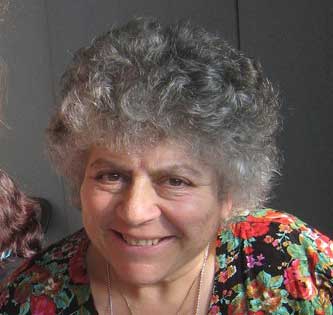 Fictional name: Vera
Age: 78 years old
Marital status: divorced
Family: mother of 2, grandmother of 8
Physical & Social Environment
Vera lives alone and has many pets. She loves her animals and lives to take care of them. Her two children and eight grandchildren live far from her. She likes her home and independence. She also enjoys opportunities to socialize with others.
Diabetes – has caused a change in the bone structure of her feet.
Neuropahty – affects her hands and feet causing a loss of sensation. The numbness in her feet prevent Vera from knowing if she has caused a wound on her feet from walking. Neuropathy also affects Vera's balance.
Dementia – her doctor diagnosed her with Alzheimer's, but she didn't like the diagnosis. She ended up switching to another practitioner. She does believe she has memory problems.
Walking can be difficult due to bones rubbing together, sometimes causing wounds on her feet. Fine motor skills using her hands can be difficult, like typing. Her favorite pastimes of quilting and painting are now very difficult. Vera has trouble using technology and does not like it. Last year Vera lost her ability to drive when she was unable to renew her license.
Vera's main need is transportation to maintain her independence and allow her to grocery shop, visit the doctor and run other errands. A nurse visits every two weeks to help her set up her medications and attend to her feet wounds.
Vera's strongest desire is to maintain her independence.
The Observations
TAKING A BUS RIDE
Multiple bus journeys were taken and observed over a one-month period. Notes including passenger observations, driver behavior, features of the bus, and other elements were documented during the bus journeys. Photographs captured passengers' interactions with the bus service and design components on the bus and at the stops.
The Surveys
Surveys were conducted at multiple bus stops during the month. Users were asked numerous questions, including expressing their biggest pain points. Learnings included:
Having correct euro amounts when bus travel was infrequent
Bus arrival times being late cause disruptions in user's schedules
Weather can impact bus travel if the user isn't prepared for it
Constant standing when waiting for bus arrival can increase user fatigue especially among the aging
Insights from the Field
There were problematic aspects of the bus service that were noticed immediately:
The majority of bus stops in Loughborough's neighborhoods were unsheltered with no place to sit.
Buses occasionally arrived late, causing users to wait at bus stops, sometimes for prolonged periods.
Users who didn't use Kinchbus's website had no way to know when the next bus would arrive and could only go off their written schedule. Although there was an exception to this, only a few bus stops in the town center that had visual displays with live bus arrival times. Users without technical aptitude were often left in the dark.
Even the slightest pain from bus travel can discourage further usage, including the elderly.
The Analysis
Triangulation of Methods
Task analysis was completed using Vera, the user persona.
Recommendations to Kinchbus included the following:
Provide shelter and seating for all bus stops.
Provide signage of arrival times for each bus route at each stop.
Provide vending machines to simplify acquisition of tickets in higher traffic bus stops.